You can easily generate a quotation (quote) on our website by completing the following the steps:
Search for the items that you would like to order and add them to your cart

Navigate to your shopping cart and select View Printable Quote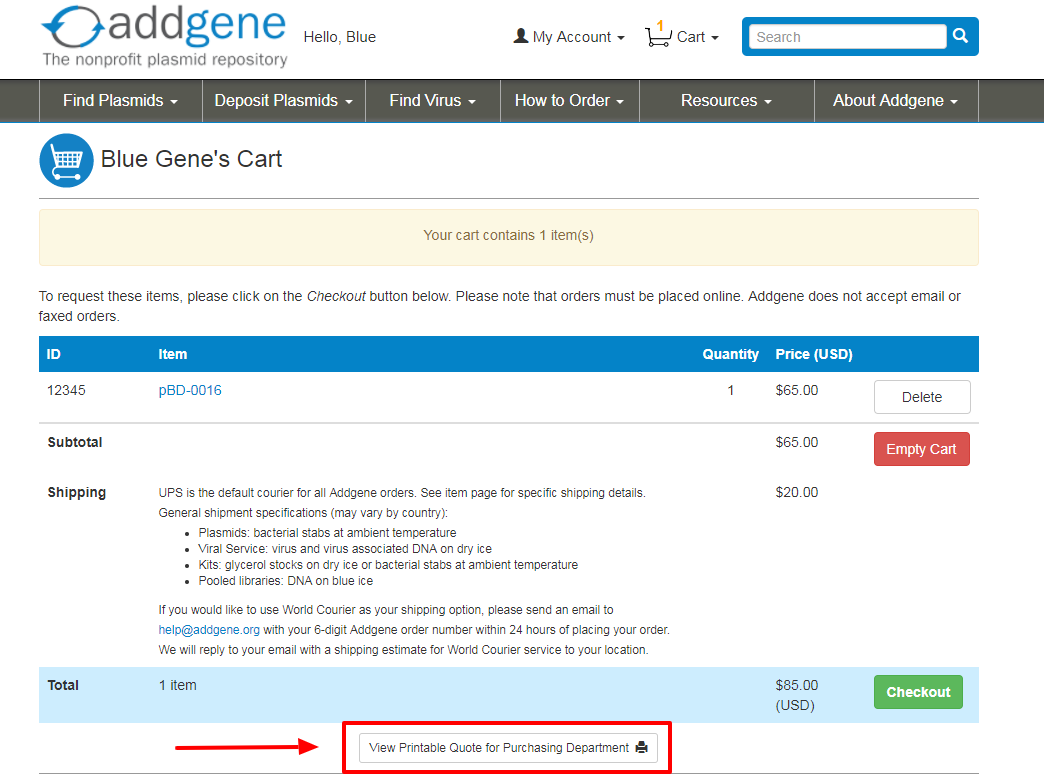 If you require additional information on your quote, such as a tax code or other reference number, please send your request to help@addgene.org along with a copy of your quote sent as a PDF attachment.  

Please note: All orders must be placed directly on our website. If you are generating a quote for a purchase order, please visit our Purchase Order page for more information about using a PO as payment for your order.