Use the search bar on Addgene's homepage to search for the name of the Principal Investigator of the depositing lab. If there is an exact match for the depositing scientist you are looking for, you will have the option to go directly to their web page.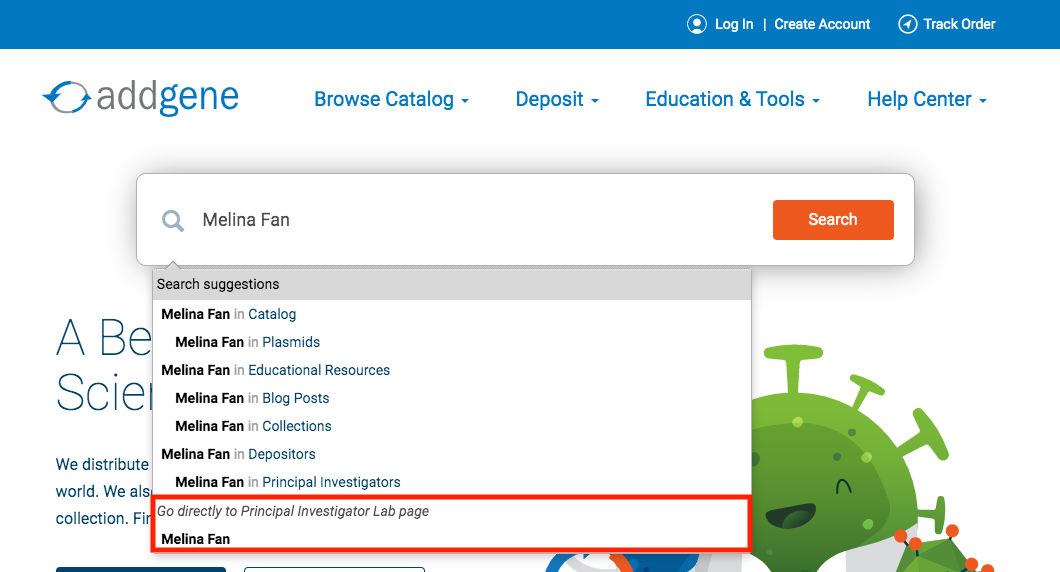 Clicking on the on the depositing scientist's name will bring you to the depositing lab's website, which should include contact information.

If you do not see an exact match of what you are looking for, you can press enter or click the search button to conduct a general search or select 'Principal Investigators' in the dropdown menu.
You can then peruse the list of matches in the 'Principal Investigators' category: